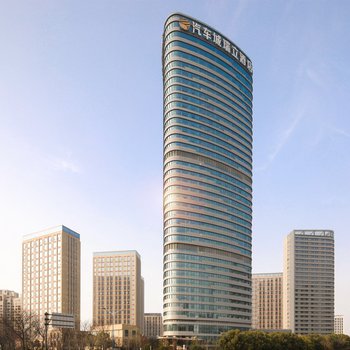 Opened in 2019, the Auto City Ruili Hotel is a great accommodation choice in Shanghai.
Traveling to the hotel is easy with Anting North Railway Station located approximately 6km away and Shanghai Hongqiao International Airport roughly 27km away. In addition, Shanghai Automobile City Metro Station is just a short walk away. This hotel is located near many of Shanghai's attractions including Enhance Anting Golf Club, Meilihua Resort and Shanghai Auto Expo Park.
At the end of a busy day, travelers can unwind and relax in the hotel or go out and enjoy the city. This Shanghai hotel features parking on site.
When it comes to Shanghai hotels, the Auto City Ruili Hotel is highly regarded for its excellent facilities. This hotel is particularly popular with those traveling on business.